Banking
Transform interiors with customer-centric environments.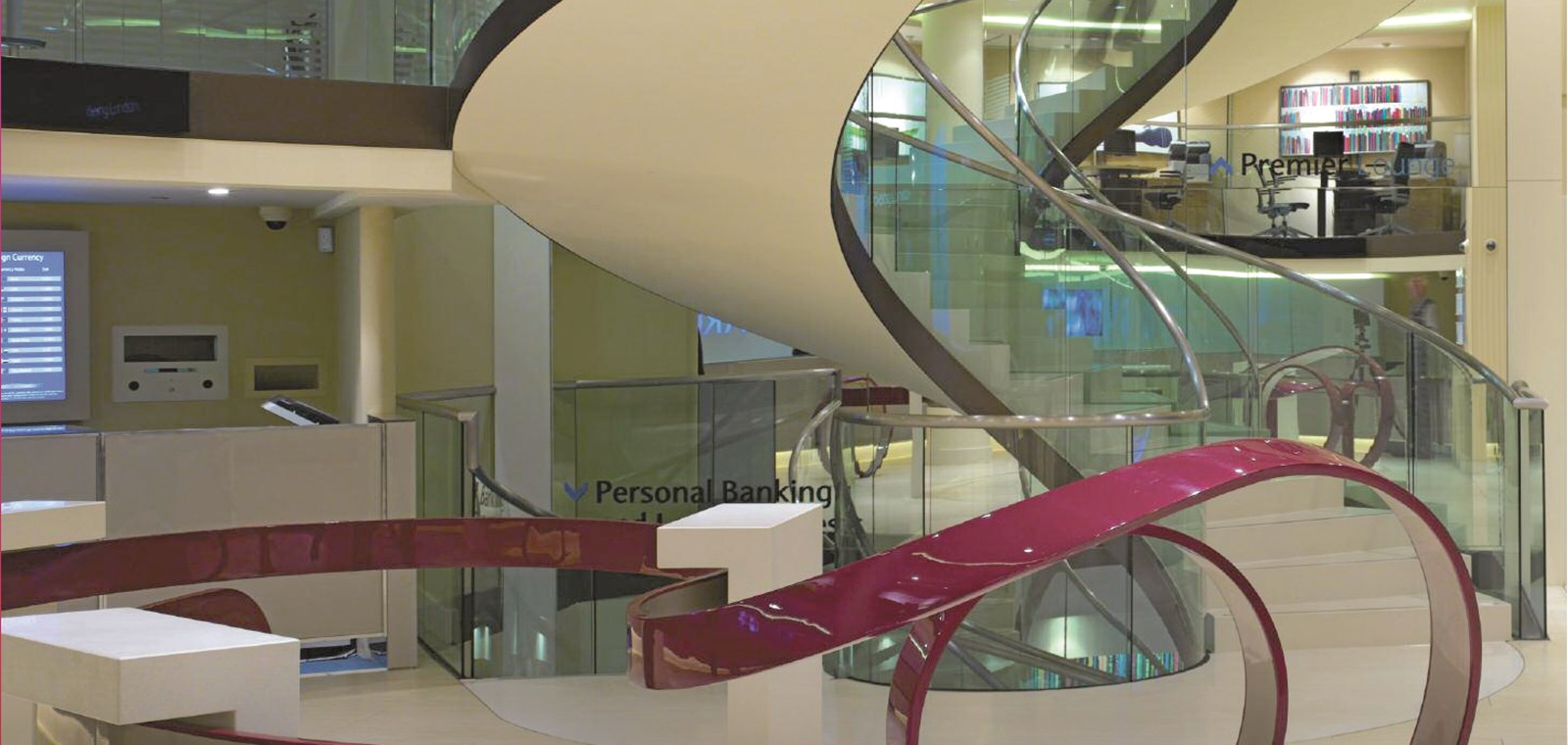 Banking environments that welcome
Powerful forces are reshaping the banking industry, creating an imperative for change. Banks need to choose what position they want to adopt: to lead the change, to follow at speed, or to manage for the present.
Most account holders now carry out many day-to-day transactions online and hardly ever visit their branch. Yet branches are still a vital part of a customer's experience. They can help to reassure customers that they are happy with their bank, and maintain their loyalty.
Taking a customer-centric approach model is essential. Every branch interior should reflect the values and brand attributes of the bank, and interiors need to be welcoming, calming and comfortable. We know how to deliver a carefully planned lighting and MEP design that can reflect your brand values and deliver the experience your customers want.
We work closely with the design teams at some of the UK's leading banks, working on large volume frameworks. We also belong to innovation teams within banks to influence the designs of their buildings in order to reduce their carbon footprint and implement energy reduction MEP schemes.
79 Group Offer Services and Products Across the Entire Project
Design
Our qualified and experienced lighting and MEP designers harness the latest technologies and design with maintenance and installation in mind, creating intelligent solutions that will revitalise your space and deliver results.
Supply
As we are UK-based manufacturer, with simple supply chains, we can deliver lighting fixtures and fittings extremely quickly, and can also create customised products to shape a unique environment.
Install
Our teams of experienced MEP engineers are based across the country and can transform your interiors to the highest standard efficiently.
Maintain
From lighting to electrical, from HVAC to fire alarms, we offer a comprehensive range of maintenance for our clients. By taking a planned approach, we can act before anything needs replacing or repairing.
Enhanced Capital Allowance – claim current rate of corporation tax.
We are experts in complying with ECA requirements that can deliver impressive savings in both tax relief and maintenance costs.
Find out more
Discover how we can enlighten your environment.
We believe in the transformative power of brilliant environments, the increasing importance of sustainability and the critical role they both play in improving performance. Find out how we can transform your environment today.