Sustainability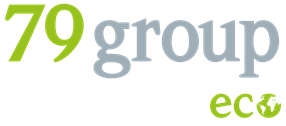 Here at The 79group, we like to give back, to the environment and to people.
Whatever we do, we strive to make a positive impact.
79group eco is our sustainability division and is committed to supporting the Government target of net zero by 2050.
How can we do this? By helping our customers in delivering their sustainability and social value targets in the built environment.
The target for all new buildings is to be carbon neutral.
However, 80% of buildings that will be occupied in 2050 have already been built. 
Retrofitting of all building services is crucial in decarbonisation.  Providing energy efficient lighting, building controls, heating, ventilation and plumbing is essential to achieve this. 
79decabaronisation offers all the expertise needed to help our customers deliver on their net zero targets within the built environment by employing more sustainable mechanical, electrical and public health services to meet offset targets. 
As a trusted MEP partner we can simplify the decarbonisation process by designing the removal of existing services in favour of sustainable options which include;
Replacing gas heating and ventilation with sustainable electrical alternatives

Photovoltaic 

both thermal and solar
Lighting controls with integration to solar blinds
Air source heat pumps for both water and air
Carbon reducing building management systems 
Social Value - Giving back…
We LOVE to give back and are always seeking ways in which we can leave a legacy through added social value both by responsibly supporting our customers in project delivery and within our local and surrounding communities. 
We are incredibly proud to sponsor Plastic Free North Devon who run the Croyde Ocean Triathlon and Exmoor Swim events with all profits being entirely donated to charity.
The Croyde Ocean Triathlon is extremely close to our hearts.
Every year The 79group team enter as a company wide team event and are delighted it has been awarded the impressive accolade of being the first plastic free sport event of its kind.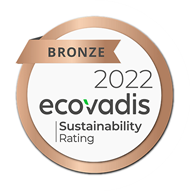 79group are Bronze Award rated
Discover how we can enlighten your environment.
We believe in the transformative power of brilliant environments, the increasing importance of sustainability and the critical role they both play in improving performance. Find out how we can transform your environment today.